Assam 'golden needles' Earl Grey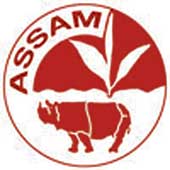 A strong black tea, flavoured with natural oil obtained from the peel of the bergamot citrus.
According to a legend – gifted to a British Prime Minister, the 2nd Earl Grey, in the 1803 from a Chinese nobleman as a gift for saving his son.
This Assam Earl Grey also carries the characteristics of classic Assam teas; big, coppery, noble and full bodied, balancing the Bergamot oil with a tea capable of handling milk while still retaining the elegance of a classy 'golden needled' Assam black tea.
Wonderful and refreshing with or without milk any time of the day.
Great also with chocolate desserts or used for creams and sauces.