Premium Japanese Matcha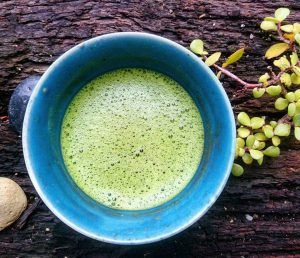 A beautiful, sweet and grassy Uji Matcha from the very traditional Horaido teashop in Kyoto.
A touch of Goldilocks choosing the M4 grade ensures that a high quality of product has been chosen without stepping in to the stratosphere of prices.
If you want a fab, high quality 'ceremonial' Matcha to drink as tradition intended, miles way from the 'culinary' grades, and biscuits/smoothies/lattes/ice-creams, this is it…!!
Grade M4 40g $40, M7 40g $20
(whisks also available at at reasonable $25 and bowl/whisk/spoon/whisk holder sets for $64… please write to theteacatcher@gmail.com for more info)